Description
A typical scene at a German aerodrome close to the front in the spring of 1917. A victorious German pilot makes a triumphant low pass in his beautifully streamlined Albatros D III fighter.
Aviation art prints signed by World War One pilots are quite rare, but this piece is unique, as it is the only such item ever to be signed by a First World War German pilot.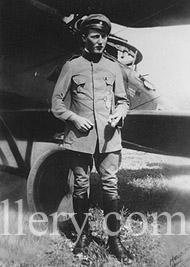 GUSTAV BOEHL
Born on 22nd. January 1895, soon after the outbreak of WWI, at the age of nineteen, Gustav Boehl found himself in the German air force stationed at Cambrai in Northern France and working as an airframe and engine mechanic.
As the Imperial Air Force was a relatively small arm of the services during those years, and the actual fighting area was confined to only a few miles of air space, more or less directly above the lines with airfields in the immediate vicinity, Boehl frequently encountered people like Manfred von Richthofen, Boelcke, Immelmann etc.
As the war drew on Boehl eventually managed to obtain a place in pilot training and graduated from flying school in the Spring of 1917. He quickly became commander of 19 Sqdn flying the Albatros, and continued flying combat missions until the end of the war. When hostilities ended he was a highly decorated and experienced combat pilot and recipient of the Royal Hohenzollern House Order with Swords.