Description
Richard's classic cameo depicts the Mk I Hawker Hurricane of Squadron Leader Douglas Bader with No 242 Squadron during the Battle of Britain, August 1940.
The drawing has been conservation framed and matted to include museum quality reproduction RAF wings as well as the original signatures of two iconic Battle of Britain Fighter Aces: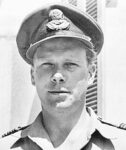 Group Captain BILLY DRAKE DSO DFC* –
24 ½ victories
Joining the RAF in 1936, Billy Drake was posted to No. 1 Sqn at Tangmere.  He flew Hurricanes in France at the outbreak of war, seeing action during the spring of 1940, scoring his first victory in May.  After being wounded he was soon back in the fray with 421 Flight and by the end of 1940 his tally had reached 4.  Posted to the Western Desert in early 1942, he took command of 112 Sqn flying P40 Kittyhawks and led the squadron through a period of great success.  He later served in Malta, and then as Wing Leader of 20 Wing, 2nd TAF flying Typhoons during the Normandy Invasion. He finished the war with 24 ½ aerial victories and another 13 aircraft destroyed on the ground.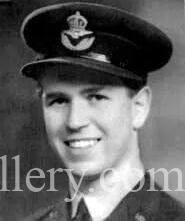 Wing Commander BOB FOSTER DFC –
7 victories
Bob Foster flew Hurricanes with 605 Sqn throughout the Battle of Britain with great success.  In 1942, for his second tour, he transferred to Spitfires with 54 Sqn, and was posted with the unit to Australia to join 1 Wing RAAF in the defense of Darwin from the Japanese.  Here his success continued with 5 Japanese aircraft shot down and several probables.  Returning to Europe he joined the AIU for the Normandy invasion, and was then posted to HQ Fighter Command.  Bob Foster finished the war with 7 confirmed victories.