Description
Richard is, without doubt, one of the most accomplished pencil artists in the industry and this powerful drawing features a US Navy Hellcat downing a Japanese Zero during the Marianas Turkey Shoot, June 1944.
This original pencil work has been framed and conservation matted to include the original signatures of two Hellcat Aces along with a famous Japanese Ace: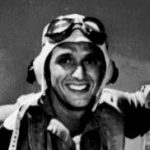 Commander ALEX VRACIU USN – 19 victories
Alex Vraciu first saw combat flying the F6F Hellcat off carriers with VF-6, becoming an Ace in January 1944 aboard the USS Lexington.  During the "Great Marianas Turkey Shoot" he splashed six dive-bombers in eight minutes.  His luck ran out in December 1944 when he was shot down strafing an airfield.  He spent five weeks with Filipino guerrillas before meeting up with Americans.  He ended the war as the US Navy's fourth highest scoring Ace.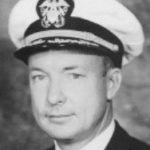 Commander HAMILTON McWHORTER USN – 12 victories
Hamilton "Mac" McWhorter first saw combat with VF-9 flying the F4F Wildcat from the USS Ranger in Strikes against Casablanca.  In March 1943 he transferred to the new F6F Hellcat aboard the USS Essex in the Pacific and participated in the strikes against Marcus, Wake, Marshall, and Gilbert Islands, Rabaul and Truk – where he scored a notable triple victory in a few minutes.  He later took part in strikes against Iowa Jima, Okinawa and Tokyo.  He was the first carrier-based F6F double Ace.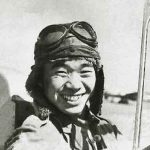 Navy Lieutenant SABURO SAKAI – 64 victories
This legendary Zero fighter pilot was a descendant of the Samurai warrior class.  He graduated into the air force in 1937 and claimed his first victory in 1938 in the China War.  He fought in New Guinea against the pilots from the 8th Fighter Group, B-26s of the 22nd Bomb Group, and the Australians of 75 Squadron RAAF. Even after being badly wounded in 1942 over Guadalcanal and losing the sight of his right eye, his "never give up" philosophy carried him through the rest of war, claiming 5 Hellcats in the final days.